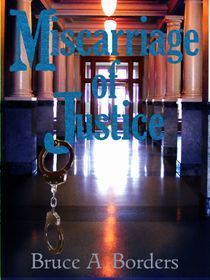 Miscarriage Of Justice
by Bruce A. Borders
The justice system is just a system, not a just system.
Sentenced to fifteen years in prison for a crime he didn't commit, Ethan Rafferty has one thing on his mind - payback! With his time up, the ex-con is free to pursue his mission of revenge. The District Attorney, Mariana Clark, who, during the trial suppressed evidence that would've exonerated him, is the focus of his vengeance. Intent on making her life miserable, Ethan employs a variety of tactics to antagonize and torment the woman.
Unable to retaliate through the courts, considering her role in the previous trial, Mariana decides to fight fire with fire. Soon, their feud escalates to a point where neither imagined it would go.
Which one will prevail, Ethan or Mariana? Who will win? Can either? Or, are both of them bound to a destiny produced by a Miscarriage of Justice? 
The Journey

by Bruce A. Borders
When a teenage boy, who thinks he knows it all, leaves home in search of a better life, he finds out the hard way what everyone must learn – growing up isn't an easy thing to do.
Leaving home at fifteen, Kyle Davis' path to adulthood takes him on an eventful ride, and at times a dangerous one. His firsthand experiences with the cruel realities of a callous world drive home the point that he has a lot to learn and a long ways to go.
Unwilling to admit his mistakes, he flounders a while before finally accepting life for what it is – hard work. It takes considerably more time for him to reach the point of going home and apologizing. That's when he discovers the world didn't stop to wait for him. Home isn't quite the way he remembers it, and he sees how drastically things can change.
Still, certain things remain the same; principles and values are a constant. It isn't a persons age, location or where they are in life that determines when they've become an adult. Kyle realizes The Journey is more than merely miles traveled. The road to maturity, whether literal or figurative, takes a person only as fast as they are willing to go. Yet, at some point, everyone has to make The Journey.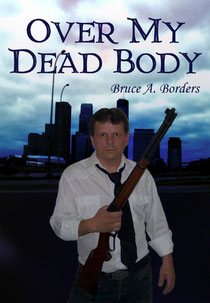 Over My Dead Body

by Bruce A. Borders
How far will one man go to protect his daughter? Jeff Blake, a financial advisor responds to the threats made by a potential new client in the only way he feels he can - violently. By the end of the short encounter, three people are dead. Complete with many twists of fate, the story looks at the common problems of a typical family caught between love and the law.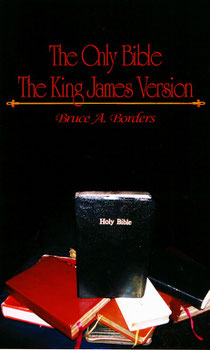 The Only Bible - The King James Version 


by Bruce A. Borders
With nearly 100 versions of the Bible in print these days, how do we know what is the actual Word of God? Does it matter? A look at history and facts concerning Bible translations and why the King James Version is the one.
More Books
by Bruce A. Borders
Coming Soon!